FEBRUARY IS BLACK HISTORY MONTH

During February, we honor the accomplishments and contributions of millions of Americans who suffered discrimination due to the color of their skin.  Last Saturday, KCAA produced a two-hour special program that looked back at this period of American history through the eyes of the surviving cast members of the first Afircan-American Television show.

"The Amos 'n Andy Show"

Hear a podcast of the show.    Hour 1                     Hour 2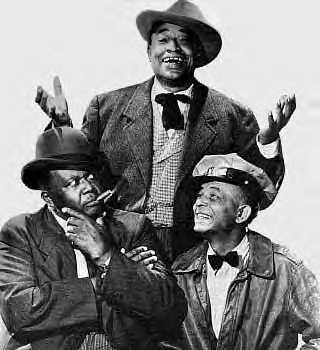 The Show was Hosted by Terry Anderson

The following Amos 'n Andy Cast Members / Guests  participated.....

Howard McNeely - Played the Nephew of Kingfish

Jeni LeGon - Played The Secretary of Kingfish

Valarie Stewart - Is the daughter of the late Nick Stewart who played Lightnin' and was the voice of Brer Bear in the 1946 Disney Classic Movie Song of the South

Patti Marie Ellis - Played the Daughter of Amos

Loraine Watts President of the Lake Elsinore, CA  NAACP sent a representative to discuss the issues of Amos N Andy

SPONSORS

The following businesses sponsored the two- hour program

PERRIS VALLEY AFRICAN AMERICAN HISTORY COMMITTEE

PERRIS Annual Black History Parade and Expo

P.O. Box 1932

Perris, CA 92572

Contact: Bob Johnson

Phone: 951-943-4427

Fax: 951-443-0697

LOUISIANA SEAFOOD RESTAURANT

(Moreno Valley)

12625 Frederick St  Suite I-10

Towngate Center

Moreno Valley, CA 92557

Phone: 951-653-4783

HYPNOTHERAPY INSTITUTE OF THE PACIFIC

5830 Overhill Drive  Suite 2 & 3

Los Angeles, CA 90043

Phone 323-290-6158

20th CENTURY NOSTALGIA

Classic Movies and Television

951-642-7178

MARTHA'S KITCHEN

Home of the 99 cent Soul Food Menu

24318 Hemlock Ave # C6

Moreno Valley, CA 92557

Phone ) 951-247-4522

Fax ) 951-247-4462

Many listeners  called  the KCAA talk line at (909) 888-5222  and participated in the program.

EACH CALLER  RECEIVED A FREE  AMOS N ANDY SHOW LOGO T-SHIRT

Complements of KCAA Radio and 20thcenturynostalgia.com

Press releases were sent to all major Newspapers and Television Stations in the Southern California area and hundreds of  Fans of the show.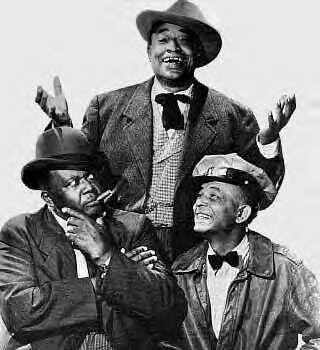 Black History Month dates back to 1926 and is credited to a Harvard scholar named Carter G. Woodson. The son of former slaves, Woodson dedicated his life to ensuring that black history was accurately documented and disseminated.

In an effort to bring national attention to the contributions of black Americans, Woodson organized the first annual Black History "Week" in 1926. He chose the second week of February in honor of the birthdays of pivotal black supporters Frederick Douglass and Abraham Lincoln.

From Jackie Robinson to Tiger Woods, Harriet Tubman to Barack Obama, Black History Month pays tribute to inspirational African Americans from the past, as well as those who will continue to make history well into the future.

KCAA listener line

(909) 888-5222

(909) 888-KCAA



Pay  for ad with major

credit card or e-Check