KCAA listener line

(909) 888-5222

(909) 888-KCAA




KCAA 1050 AM

NBC NEWSTALK RADIO

FOR THE INLAND EMPIRE

Presents

APRIL 1st, 2006  Saturday from 1pm - 3pm

Mr. ALAN YOUNG .

Star of the Classic 1960s TV Show --  Mister ED

(Celebrating its 45th Anniversary on Television in 2006)

and the voice of Disney's Scrooge McDuck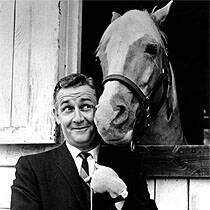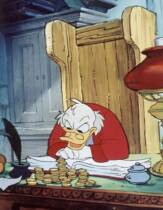 and

CELEBRATING his Scottish Heritage Holiday

APRIL 6th, 2006 

TARTAN DAY

" A Remembrance of Scottish Roots"

In 1998 the US Senate designated 6 April each year as Tartan Day "in recognition of the monumental achievements and invaluable contributions made by Scottish Americans." Previously, in some parts of the US, and in other parts of the world (notably Canada where a Tartan Day was already in place) special events had been held to celebrate this day. But the Senate resolution has provided a further impetus and a growing number of organizations and individuals are having their own local festivities. So that these events gain further publicity within the world-wide Scottish community, and to allow as many people as possible to participate, the details of a number of these celebrations are listed below. So if there is a Tartan Day function in your area, come along and join the other folk who have a pride in Scotland who will be there!

GILLIAN CAMPBELL will also be appearing on behalf of the TARTAN DAY 2006 CELEBRATION and OBSERVANCE to be held Sunday, April 6th, 2006 from 6 to 8:00 pm in Beverly Hills, CA  at the Loews Beverly Hills

Appearing in person will be Valarie Stewart of The Ebony Showcase Theater and calling in to the KCAA Radio program will be  Jim Anderson of the St. Andrews Society, and Lorna Jack, President, the Americas, Scottish Development International

The show will be hosted by Steve Healton from KCAA's

The Mark and Steve Show

SPONSORS

CAVENDISH CONSULTING CORPORATION

Norman Lane, President

17394 N. 77th Street

Scottsdale, AZ 85255

Ph) 480-502-5350

Fax) 480-502-5351

The Ebony Showcase Theater and Cultural Arts Center Inc.

P.O. Box 431375

Los Angeles, CA 90043

Ph) 323-291-6772

VM and Fax ) 866-815-2672

BONBRIGHT WOOLENS, INC.

22647 Ventura Blvd. Suite 354

Woodland Hills, CA 91364

Ph) 818-]716-0963

Fax) 818- 704-4742

AFFORDABLE HOME LOANS

24318 Hemlock Street #A5

Moreno Valley, CA 92557

Ph) 951-247-1113

Fax) 951-247-0663

20th CENTURY NOSTALGIA

Classic Movies and Television

951-642-7178

  Checkout the KCAA website for future sponsor updates

Listeners can speak live on the air with Alan Young and Gillian Campbell and participate in the program by calling the KCAA talk line at (909) 888-5222 

Press releases have been sent to all major Newspapers and Television Stations in the Southern California area.

This is a special featured program by KCAA 1050 AM and

produced by Trevor Garner of KCAA Radio




Hear a podcast of the show.     hour 1 & 2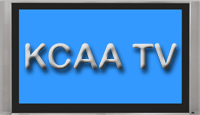 Pay  for ad with major

credit card or e-Check


KCAA listener line (909) 888-5222

(909) 888-KCAA



KCAA RADIO

102.3 FM_1050 AM_ 106.5 FM

Main Studio Location

1378 INDUSTRIAL PARK AVE

REDLANDS, CALIFORNIA 92374

(909) 793-1065

Main Studio 

Operations Manager

(909) 810-6102

Los Angeles Studio Location

16,200 VENTURA BLVD

ENCINO, CALIFORNIA 91436

Satellite Studio

Operations Manager

(818) 439-3651

KCAA PRESIDEMT AND CEO

FRED LUNDGREN

19939 GATLING CT.

KATY, TEXAS 77449

(281) 599-9800

All Rights Reserved.

Copyright 2021